About Irwin
About Us
Irwin is a British manufacturing company with a long history of manufacturing science apparatus for education. Having worked as consultants with the British Government in the 1960s on the Nuffield Science Project Irwin developed its own range of science equipment to maintain high quality and good service. There are thousands of Irwin products still being used successfully in schools which are over 25 years old all over the world. All Irwin products meet or exceed all UK, EU and international regulations on quality, Safety, and Performance.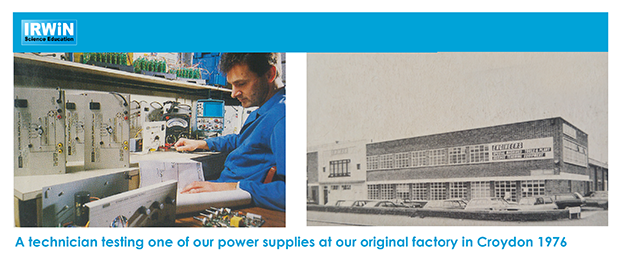 What do we do?
Irwin leads the way in design and development of science apparatus for education. We believe we are the only UK based company currently engaged in design and development. We work with Science Advisors, Curriculum Developers, the Institute of Physics, Chemistry and Biology as we all the Royal Microscopical Society, Teachers, Technicians and Students to ensure our products are relevant, and provide good educational value as well as being reliable and competitively priced.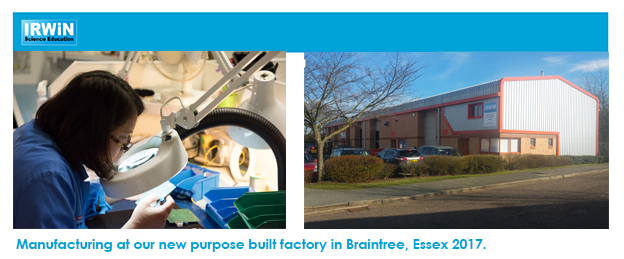 Manufacturing
Irwin is still a UK manufacturer and works with other British and European manufacturers to ensure continuity of design and quality. We can even offer bespoke specialist manufacturer of unique products should you require it and are happy to talk to you about any specific modifications you would like us to make to our standard range of products.
Our Approach
We pride ourselves in providing excellent technical support. We offer this not just for Irwin equipment but for all science equipment used in school laboratories, no matter how old. We believe that many companies have withdrawn technical support and can only offer information on prices or if goods are in stock. We aim to help you get the best out of all your existing and new equipment as part of our service.